Mensa Kanti Menzingen
Welcome to the canteen of the Kantonsschule Menzingen.
In our world everything centres on food. Our credo "we love food" stands for our enthusiasm and passion for everything we do.
We cook an authentic cuisine, without much frippery but prepared freshly on site every day – because homemade tastes best! We cook with seasonal and local products. We cook them creatively with love and are inspired by the many cuisines our world has to offer.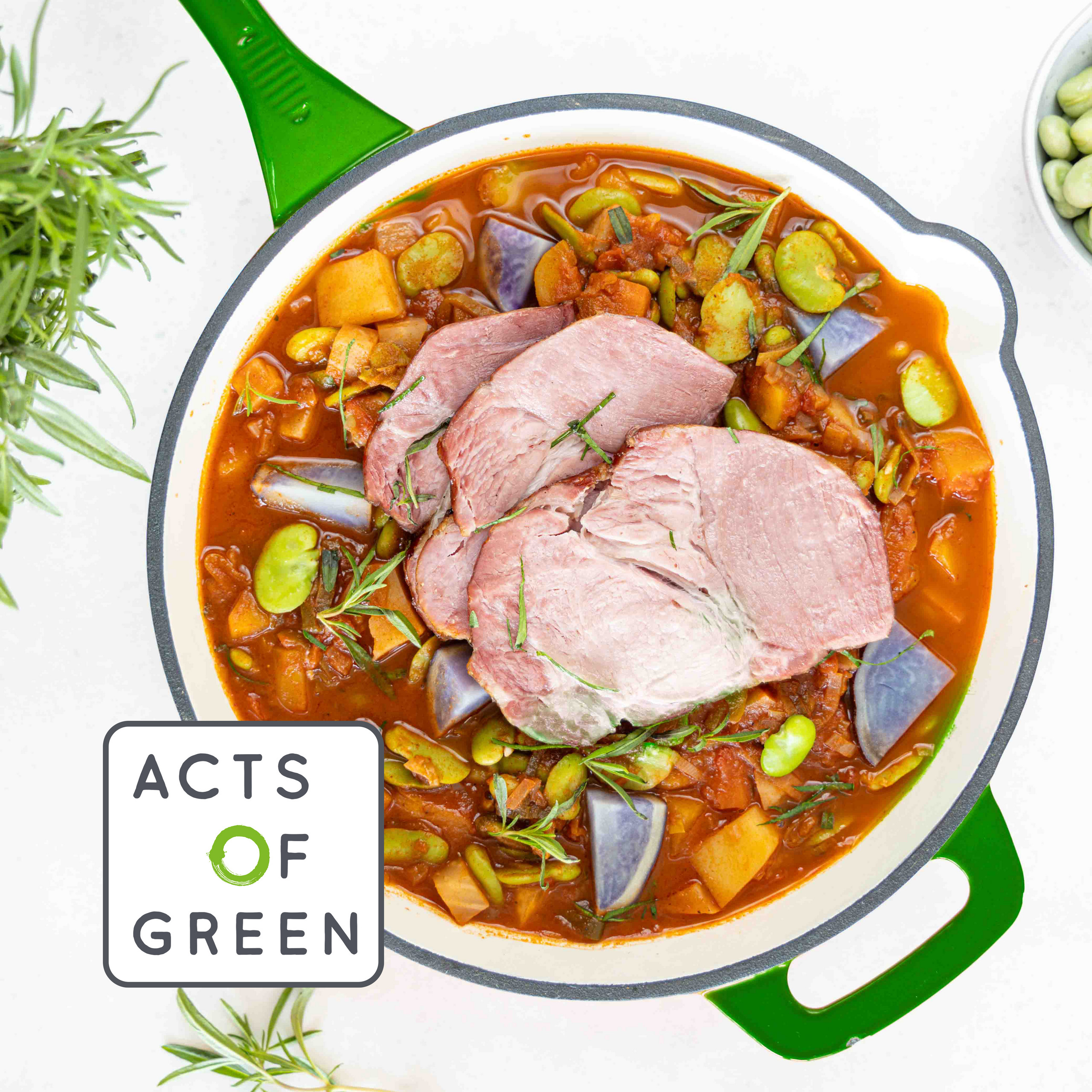 Acts of Green,
28 September
«Pro Specie Rara»-One Pot with broad beans, root vegetables, baked blue potatoes, smoked pork neck and savory
Acts of Green
In Switzerland, the Pro Specie Rara Foundation promotes the survival of endangered plant and animal species. The rare varieties are not only visually eye-catching, they also taste really good in our sustainable menu.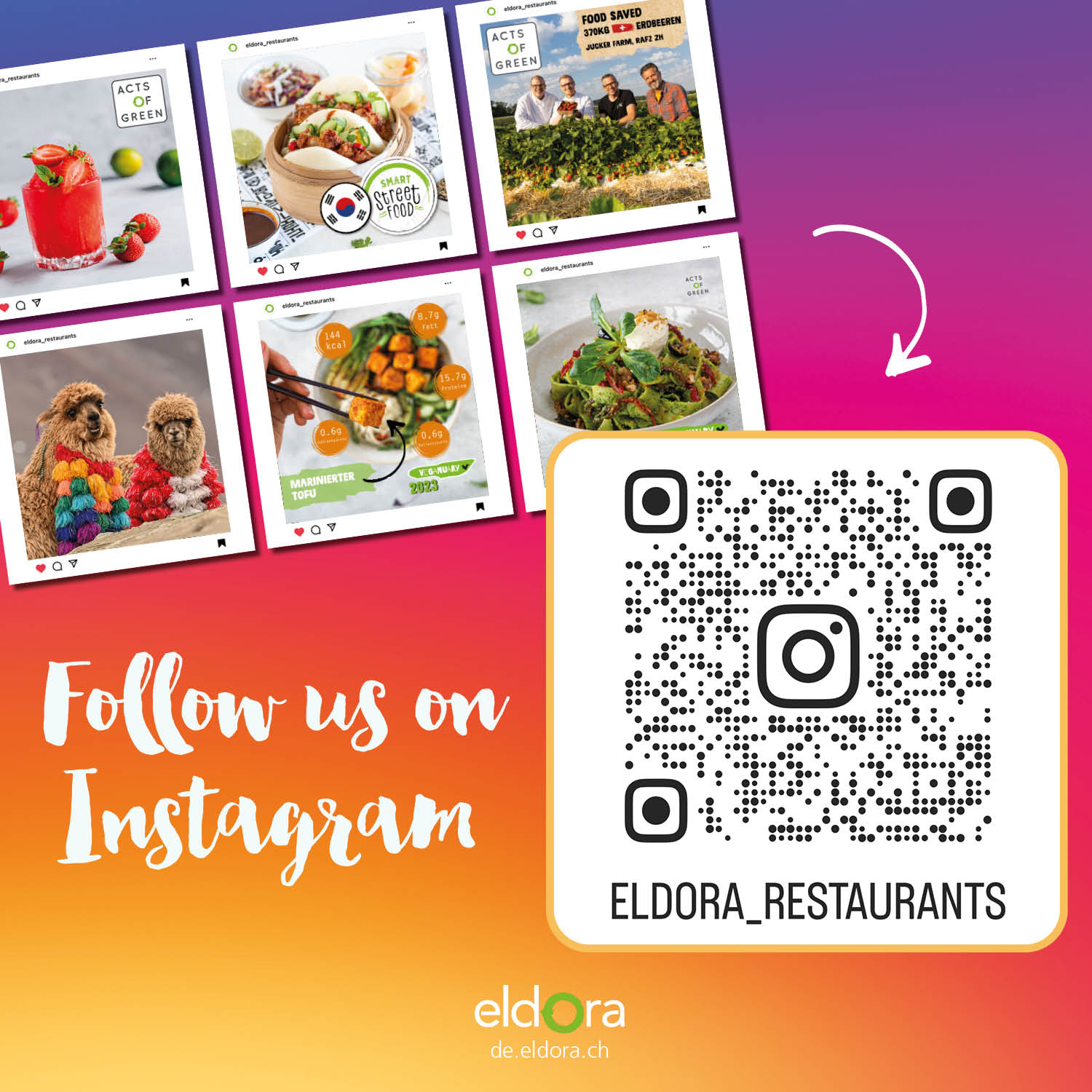 Eldora on Instagram
Tasty recipes and more about our promotions can also be found on our Instagram page. Check it out and follow us to keep yourself in the loop.
Menuplan
Monday
Tuesday
Wednesday
Thursday
Friday
all
vegetarian
vegan
gluten free
lactose free
Click & Collect
Click on the
i
icon for allergens & nutritional values.
Information
Opening hours
Monday – Friday
08.30 - 15.30

Service hours: 11.15 - 13.15
Open to public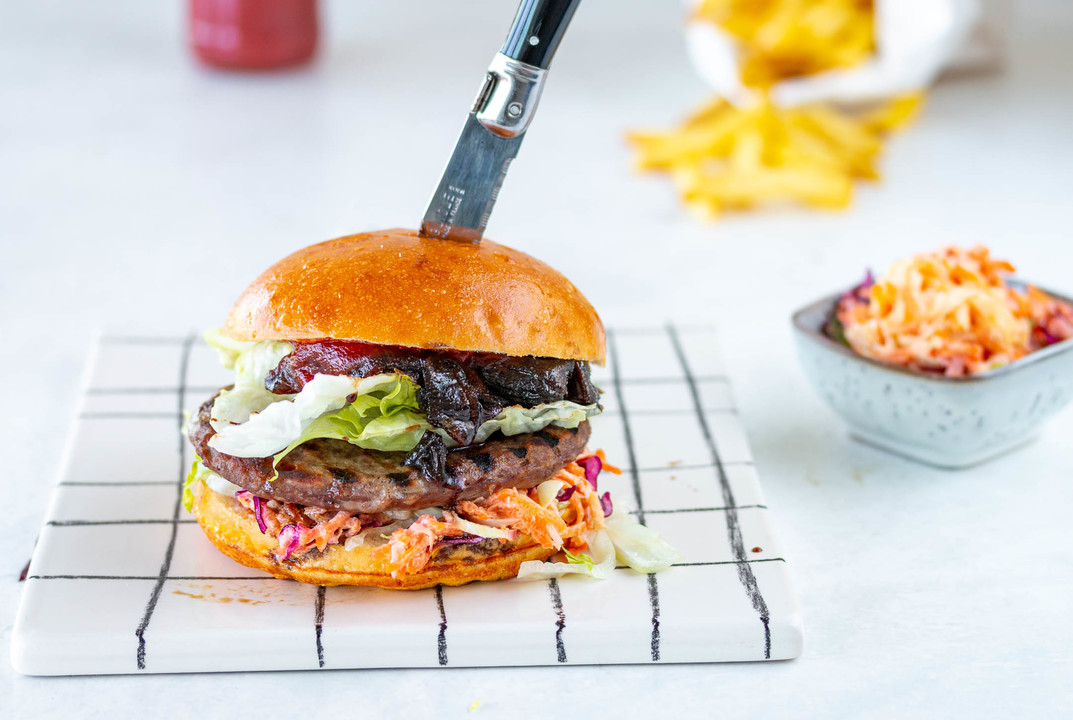 Catering
Fresh, surprising and lovingly prepared - we organise the culinary highlight for your event. Whether it's staff room break catering, aperitifs or birthday parties, we are at your side as a strong catering partner. From small bites to a sweet finale, we will spoil you and your guests with creative and delicious delicacies.
Passion and enthusiasm stand for everything we do. We have turned our passion for food into our profession.
Address
Eldora AG
Mensa Kantonsschule Menzingen
Seminarstrasse 12
6313 Menzingen